Yeah, this whole blogging thing is an afterthought *hangs head in shame* - anyone got any ideas to help me remember to do it? Thanks in advance :wink:
Okay - last post was last Thursday talking about my grocery budget idea to try Angel Food Ministries. Well tomorrow is pick up day, so I can't comment on that yet. I'm excited (to pick up groceries? Yeah I'm a weirdo)...but we need to go over my mom's house to pick up Faith's new carseat anyway! (verrrrry excited about this)
Yes, I'm excited about the
Learning Curve True Fit Premier convertible car seat
that is waiting for us over there! This is the replacement seat after our wreck last month (you DO know that car seats should be replaced after an automobile accident, right?); so I'm excited that she'll be back in a super comfortable and SAFE seat again. The seat we are replacing was a True Fit, but the Premier was introduced in 2009 (after I'd registered and received the True Fit) with an added feature of an anti-rebound bar. In an accident this would prevent the seat from tipping forward and hitting the seatback.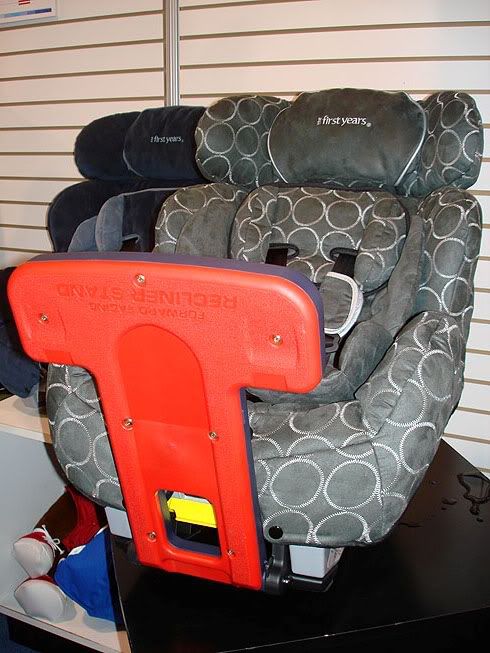 I'm extremely blessed to have never been in an accident prior to just recently, but after this wreck I'm soooooo thankful that she was in such a quality seat! I plan to try my hand at it, but meet up with a friend who is a self-proclaimed car-seat junkie so that she can install it.
Got carseat on the brain right now, so can't think of much else to share. Y'all have a safe weekend (if I don't check in before it's over)...be blessed! *smooch*